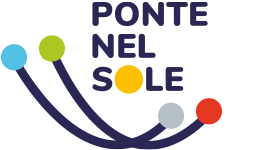 FILL UP WITH ADRENALINE ON PONTE NEL SOLE
Live a unique experience on the longest Tibetan bridge in the world
With discontinuous tread and without side rods
Crossing the Tibetan Bridge of Dossena is a unique experience. Ponte nel Sole is an original and breath-taking viewpoint on the suggestive landscapes of the Orobiche Pre-Alps, with the peaks of Mount Grigna, Gioco and Alben, and San Pellegrino valley floor.
The itinerary
The Tibetan Bridge of Dossena is an air route which recovers ideally a part of the trail of the ancient Via Mercatorum, which has been lost due to the realisation of the county road which connects Dossena and Serina. The visitors start from the centre of Dossena to reach the previous skeet area Roccolo Corna Bianca thanks to a linking path.
After a short briefing on the use of carabiners and harness, Ponte nel Sole is crossed towards the village.
Remember to wear sportswear and adequate shoes.
EXPERIENCE THE THRILL OF RISK ON THE WORLD'S LONGEST TIBETAN BRIDGE
SUSPENDED IN THE VOID ON PONTE NEL SOLE