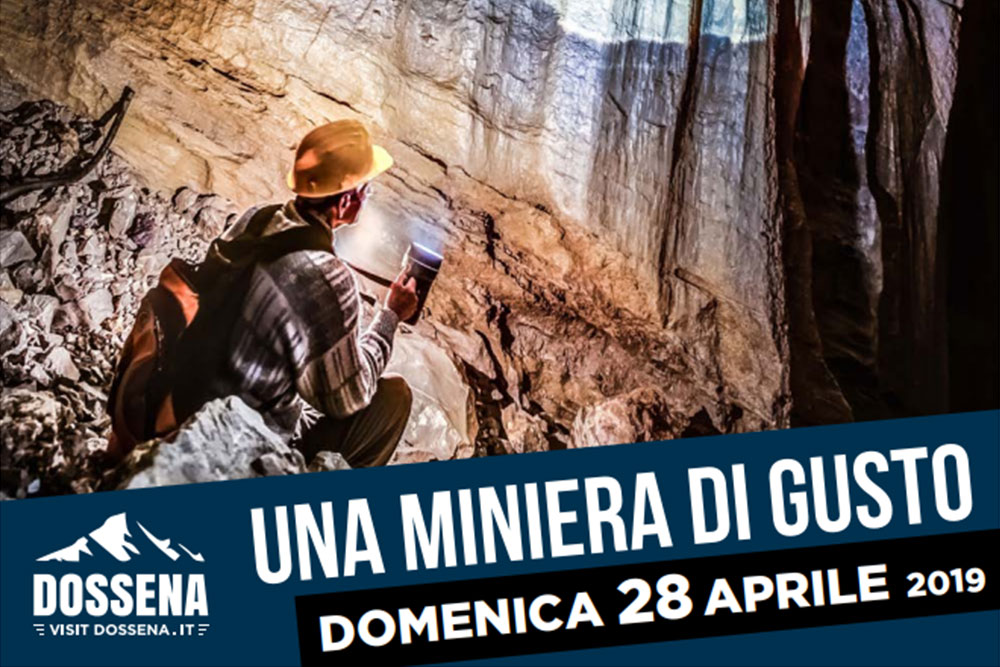 A mine of taste
You will be able to visit the old mines, in a real journey to the "centre of the earth". Leaving the centre of the town (meeting place) behind, you will plunge into the darkness of the hand-dug galleries, guided only by the light of torches: an unforgettable experience. The presence of the large cultivation chambers, true underground quarters, make this place a unique industrial find.
In the refreshment area, you will be able to enjoy a well-deserved rest, tasting the famous "Miner's Lunch", and take a different journey, this time among the different local products: cheeses, cold cuts and craft beers will guide you to discover unique flavours. You will also discover, in fifteen eno-gastronomic stops, the Dossenese farms, true garrisons of taste and tradition: it will be an opportunity to discover a green and lush territory, where nature is the protagonist, in a feast of spring colours and scents. Ideal for an out-of-town day trip for those who, on this long weekend, will stay at home and want to discover our territory!
For children, it will be a special day to learn about the wonders of nature and technology with two big surprises.
The Milanese group "Un mondo di Avventure" (A World of Adventures), a novelty in this edition, will entertain them with science and technology workshops, discovering the genius of Leonardo da Vinci who, 500 years ago, visited Dossena to study minerals and new deposits. The great scientist was in fact sent, on behalf of the Dukedom of Milan, to study this part of our territory, its mines and its metals. Up and down the entire valley, but Dossena was his preferred destination. Perhaps, in addition to studying the places, he loved the nature and atmosphere of this village!
A map he drew is preserved in one of the plates of the Windsor Codex, a precious collection preserved at the Royal Academy in London.
Again to the delight of children, the afternoon will also see the inauguration of the beautiful, recently restored 1918 locomotive: a wonderful experience to be a real train driver for a day!
Families, food lovers, groups of friends: everyone will be able to find at "A mine of taste" a reason to discover the beauty of Dossena, its tunnels and its food and wine traditions!
We look forward to seeing you at this beautiful event!!!